GLOW in Asia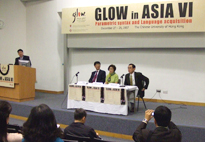 GLOW in Asia is an international conference on theoretical linguistics with participants from all over the world. It is held every 12~20 months at a major research institution within Asia.
The 11th Conference of GLOW in Asia was held at the National University of Singapore on February 20-22, 2017. Please see the homepage below for more information.
Journal of East Asian Linguistics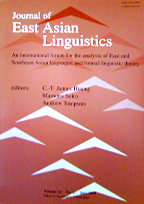 Journal of East Asian Linguistics offers a forum for theoretical linguistic research based on the analysis of East Asian and South East Asian languages. It is published quarterly by Springer, Dordrecht.